//
September is the month of design. From Paris to Bologna, discover all the events
September is the month of design. From Paris to Bologna, discover all the events
This September can certainly be considered the month of design. Starting in its first week, the calendar includes its first trade fairs – and not only – which relate to design in all its facets. Europe is an absolute protagonist, as it will host an impressive 6 events in only 4 weeks. So let's take a look at all the events dedicated to design in September 2017.
The protagonist cities of the design month
6 cities will host the events focusing on design in September 2017, 5 in Europe and 1 in Asia. The 7 events are:
From 6 – 8 September, Brussels will be the protagonist city of furnishings design. The Belgian capital, in fact, will host MoOD, a fair dedicated to original design. 
Paris will host the famous Maison & Objet from 8 to 12 September.
A design event will even be held in Asia. Ciff 2017 will be held in Shanghai from 11 to 14 September, and is an event of great importance.
In the United Kingdom, the London Design Festival will be held from 16 to 24 September in London.
Also in the British capital, from 20 to 23 September 100% design will open its doors to contemporary design professionals and enthusiasts.
Bologna Design Week, the most important international event in Italy dedicated to design, will be held from 26 to 30 September and will fill the historic centre of Bologna with exhibitions and events dedicated to design.  Tosilab will present with an exhibition area at Bologna Design Week, which will be a surprising space. You can find more information in the article "Tosilab at Bologna Design Week".
Lastly, from 29 September to 8 October, the eleventh edition of Vienna Design Week will be held.
Now let's take a look at the characteristics of each of the above-mentioned fairs: important events for anyone who deals with design and for those who want to learn about the latest news and whose activities focus on trendwatching.
MoOD in Brussels – Meet only Original Designs
MoOD – Meet only Original Designs is the international fair for furniture textiles, curtains and wall coatings and will be open from 6 to 8 September in the Brussels fair district. MoOD is the evolution of a historic Belgian fair, DECOSIT, which was created over thirty years ago by Belgian textile manufacturers who had joined forces to give life to an international fair where the Belgian textile industry could display its creations. For years it was a reference point for the textiles world, and it is for this reason that one side of MoOD offers tradition, in respect of its origins, and the other side offers the future with new trends in the field of furnishings design. Another important feature of MoOD is that visitors can interface directly with all the exhibitors, as well as the producers and owners of their own creations, favouring both the visitor (who can easily present his business needs), and the manufacturer who directly listens to the visitors.
From a logistical point of view, the MoOD fair in Brussels is divided into 4 main areas, each of which focuses on a different theme:
MoOD – Exhibition area dedicated to top-level manufacturers who propose upholstery for curtains and wall coatings designed for the residential market.
Indigo – Brussels Home Edition, area dedicated to the exhibition of design surfaces.
MoOD Innovation – Area designed for young start-ups in the sector and to discover new materials for furnishings and design surfaces.
MoOD Tech – New technologies applied to the world of textiles, such as 3D printers, LED and technological inks.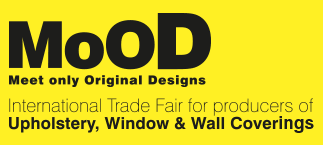 Maison & Objet Paris: design in the French capital
Maison & Objet is the trade fair that encloses the entire universe of design and lifestyle. As the destination of every design enthusiast and professional, Maison & Objet can be regarded, in full French style, as the lounge of design where new trends and novelties are exhibited for the entire Parisian week of design. From design to fashion, from home décor to decorations of any shape and size, the famous French fair explores every decorative universe and style, useful for those who want to renew their ideas of style, or find new inspiration for creating their own decorative universe.
Scheduled for 8 to 12 September, the 2017 edition of Maison & Objet (another edition is planned in January 2018) will focus on the theme of wellness, in contrast to the insecurity and discomfort that have characterized society in recent years. The focus will therefore be on the search for the so-called Comfort Zone: all the fair's exhibitors will focus on this theme to enhance their own products. The Comfort Zone will thoroughly address every space and every place: workplaces, places of travel, furnishings and eco-sustainable architecture. It will all be targeted on places where we can carry out daily activities with serenity and with that feeling of wellness that helps both the body and the mind. François Bernard, curator of the Espace d'Inspirations of Maison & Objet, explains the general concept of the Paris fair: soft corners, seatings that recall elements of nature, the idea of a "shell" as a place of welcome (for example Google's sleeping pods, small spaces the company's headquarters offer for rest and relaxation), all in contrast to the square, linear style of recent years.
Another key protagonist of Maison & Objet is Tristan Auer, an interior architect whose designs gravitate around harmony, which is a key element of his style and, as already mentioned, in line with the fair's theme. Auer was elected "Createur de l'année", an annual award that the organization of the Paris fair assigns to the professionals who have distinguished themselves in the field of architecture and design.
In conjunction with M&O 2017, "Paris Design Week" will take place in the streets of Paris. Over 300 participants will present their creations in different parts of the French capital from 8 to 16 September, giving life to an itinerary full of truly special shapes and colours.
CIFF 2017 in Shanghai
Dedicated to the world of furniture, Ciff 2017 in Shanghai is scheduled from 11 to 14 September, and is suited to all furniture enthusiasts and professionals. This is a historic event that has existed for 40 years and represents one of the largest exhibitions dedicated to furniture in the world, and is also one of the largest fairs held on the Asian continent. There will be an impressive 2000 exhibitors at Ciff 2017 filling its 400,000 square metres of exhibition areas, whose theme "Better Life, Better Work" perfectly blends with that of Maison & Objet.
London Design Festival and 100% Design: nine days in London
Every year London hosts the London Design Festival, where many of the most prestigious international designers display their new projects through the use of new materials, shapes and innovative and futurist concepts. Held from 16 to 24 September 2017, the London Design Festival celebrates and promotes London as the world's design capital for 9 days. This fair was created based on the concept of Sir John and Ben Evans and presented by Bloomberg in 2003; it is now in its 15th year and, as usual, will be filled with installations, exhibitions, seminars and various events dedicated to design throughout the streets and in numerous places in the British capital. 
One of the highlights of the London Design Festival is the designer Brodie Neill, who will present the work "Drop in the ocean" installed in the famous ME Hotel in the heart of Covent Garden. The installation has the aim of drawing attention to a very topical theme, that of global pollution, and in particular of oceans' pollution. Through contemporary art and recycling, waste streams can and should be reused for the creation of innovative materials. Among the many sites dedicated to the festival, we must point out Bankside Design District, where many events, activities, workshops and meetings will take place whose theme will focus on innovative design. The Walala Villa installation is certainly among the novelties of the 2017 edition: designed by Camille Walala, it is an architectural landscape in Exchange Square – Broadgate – which was made using special materials such as vinyl, sealed PVC and nylon.
100% Design: the fair
100% Design is the most important contemporary design fair in the United Kingdom, and one of the most important at a European level as well. It features the latest surfaces, materials and furnishings as well as interesting ideas on coatings for furniture, light design, accessories, wall coverings, floors, fabrics, kitchens and bathrooms. Scheduled from 20 to 23 September 2017, 100% Design is the only fair for interior furnishings in the United Kingdom, and involves professionals, interior designers and architects and attracts over 35,000 visitors to each edition which come from the most important markets at a world level.
 100% Design has a crucial position as the commercial heart of design in the United Kingdom. The fair is regarded by many as cross-sector thanks to the vast amount of furnishing proposals, and is divided into five distinct sections: Interiors, Workplace, Kitchen & Bathrooms, Design & Build and Emerging Brands. Every year 100% Design adopts a theme that is reflected through its installations, features and the line-up of workshops dedicated to interior design. For the 2017 edition the theme is "Elements", which encompasses everything that lies at the foundation of design: from the components that make up a product, to the materials used for the stories and the processes of development.
Bologna Design Week: "Dotta" hosts international design
Bologna Design Week (BDW) is an international event entirely dedicated to the promotion of design culture in Emilia-Romagna. Organized in the historical centre of Bologna, BDW embraces all the cultural, educational, creative, productive and distributive excellences in an integrated communication project.
The 2017 edition of Bologna Design Week is scheduled from 26 to 30 September 2017.  Tosilab's exhibition space will be staged at the former Bastardini Hospital in Via D'Azeglio, in Bologna, and will focus on the theme of wellness and positivity. (Learn more)
The event is organized for the occasion and in collaboration with Cersaie, the International Exhibition of Ceramic Tile and Bathroom Furnishings, scheduled at the Bologna Fairgrounds from 25 to 29 September 2017. Tosilab will participate with a stand dedicated to the surfaces of positivity: surfaces that tell stories and unleash unique sensations (for more details visit the dedicated page at (Tosilab @Cersaie2017).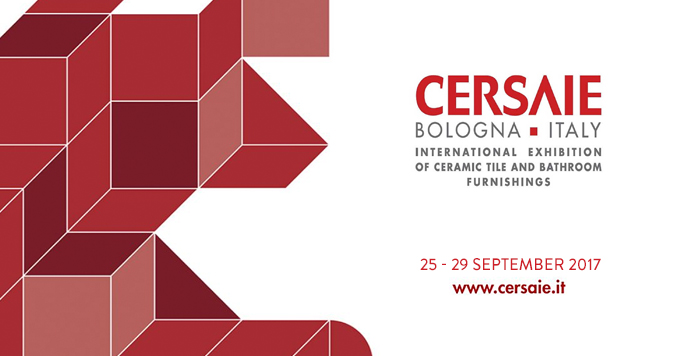 In Austria for Vienna Design Week 2017
The eleventh edition of Vienna Design Week 2017, whose organization was curated by Lilli Hollein, has the objective of disseminating local design through creation, production and experimental work. The event will be held from 29 September to 8 October. Festivalzentrale is certainly where the exhibition's key events will be focused; in fact, the opening ceremony and many other appointments in the program will be held here. Companies, museums, institutions, galleries and design studios from across Europe all had the opportunity to collaborate in the event's organization: in fact, many workshops and appointments are curated by these partner organizations of Vienna Design Week 2017.
September 2017 will be full of important events dedicated to design that Tosilab  will pay a great deal of attention to. It is in these places, in fact, where the trends that characterise the world of design in the immediate future are developed and born.
Follow us on our social pages to learn about all the events and news of the design world! We are on Facebook! Follow the official Tosilab page as well as LinkedIn, Instagram and Pinterest!